Emma Miller, Inventor. As a young clerk at the General Post Office on F Street in Washington, D.C., Emma was assigned the chore of pasting cardboard covers onto pamphlets that the Post Office printed. She found that the repetitive motion and pressure needed for the covers to adhere was making her thumb permanently numb. And so she invented and patented a roller that eliminated that manual part of the process.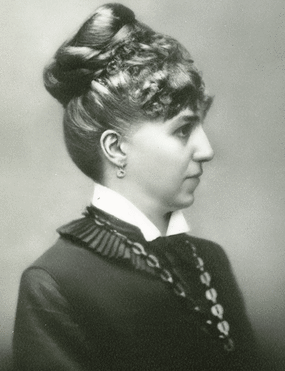 Download the complete diary of Emma Beck
Emma kept a diary from the day her daughter Lillie was born in July 1895 until the day, twelve years later, when "the dread time" arrived. Married at 37 and a first-time mother at 38, Emma is completely enraptured with her daughter, as the entries detailing the wonders of motherhood clearly show. Along the way, though, we experience a slice of life from the early 20th century in the Nation's Capital, which includes Emma's returning to her job at the U.S. Postal Service headquarters in Washington D.C. just two months after her daughter is born, and later taking Lillie to see not just one but two women dentists. Emma describes William McKinley's first inauguration, as well as his defeat of William Jennings Bryan for his second term; the start of the Spanish-American War; the advent of horseless carriages in the city; and the death of former Postmaster James Willett in an elevator accident in the brand new Post Office Pavilion on Pennsylvania Avenue. Emma worked at the Post Office for forty years, the first twenty in the building at 7th and F Streets that is now the Hotel Monaco, and the second twenty in the building that is now a Trump International Hotel.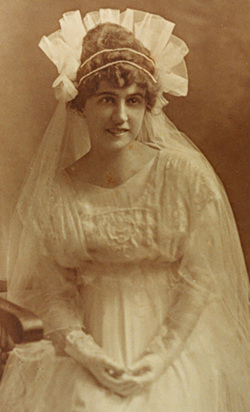 Download the complete diary of Lillie May Beck
Compared to her mother's lengthy journal, Lillie's diary is a brief six-month account of her daily life from 21 March 1915 to 10 October 1915. During that time, she turns twenty years old, takes a leading role in her church group, regularly attends the theatre and cinema, spends lots of time with her friends, and falls in love. Lillie's diary offers a lovely story arc in which our heroine is pursued by two young men–one who is charming and a lovely dancer, and the other who seems to be a bit of a pest. And yet for the reader, there is almost never a question who is going to win out: in this diary, from the first entry to the last, whether she calls him Fred or Ferd, there is only ever one main character.