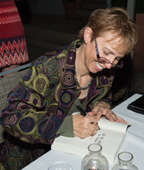 Things have been busy around here! Take a look at what's been going on:
Review by Gary Garth McCann of Late Last Night Books, 20 April
Interview on Big Blend Radio's Champagne Sunday with Lisa and Nancy, 3 May  **LISTEN**
Review and Interview at Curled Up with a Good Book, 6 May
Highlight on Book Release Daily, 7 May
"Perfect 10" Review at Romance Reviews Today, 8 May
Stayed tuned for lots more coming up throughout May and June!
Tags: family saga, historical fiction, literary fiction, Up The Hill to Home News, Washington D.C.