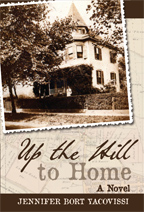 28 April: PUBLICATION!
29 April: Launch party at Hotel Monaco DC. It was an epic night!
3 May: Podcast with Big Blend Radio, 3:10-3:30 p.m. Listen live or look for the download on my website. Includes a book giveaway for those who participate in the broadcast.
4 May: Night Owl Reviews online chat, 8:00-9:00 p.m; RSVP for a reminder 30 minutes ahead. This is a real-time event, so I invite folks to go to the site to participate. Includes a book giveaway. I have an author page on the site.
5 May: Romance Reviews Today runs the full "Perfect 10" review.
6 May: Curled Up with a Good Book runs its full review, interview, and giveaway.
12 May: Guest blog post on Fresh Fiction. Includes a book giveaway. I'm on the author page.
15 May: Guest blog post on Romance University Weekly Lecture. Includes a book giveaway.
18 May: Foreword Reviews magazine summer issue ships; available at B&N and Books-A-Million.
20 May: Interview posted on Late Last Night Books; see the book review available now.
27 June: Historical Novel Society 2015 Conference book signing event, 5-7 p.m., Hyatt Regency Denver Tech Center.
Tags: family saga, historical fiction, literary fiction, Up The Hill to Home News